There is all kinds of SHAT going on around these parts today.
Not to mention after this post I am quite sure that 1. My parents and Husband will be so damn proud of me that can't even stand it. (sense the sarcasm) and 2. I may lose or gain multiple followers.
First off I am linking up with one of my fellow
MILFS
Shannon for another week of
SWW
except her Dad changed the name...
It's now So What The FUCK Wednesday.
I don't even know him and I like the man already...
So What the Fuck:
~If I brought home a puppy last night...
Probably do not need him at this exact moment but he is precious and perfect and well shit he was free.
Which obviously means he was meant to be ours right?
Because I like the word FREE.
Meet STACHE
GAH...
Seriously how fucking cute?
~If I couldn't even tell you the last time I cut my toe nails or shaved my legs.
Priorities people and unfortunately myself is being put on the back burner right now.
~If I drank myself into a stupor Monday night.
Alone.
Probably the most relaxing night I have had in a long time.
*******************************************************************************
I am also using this post to weigh in.
Again.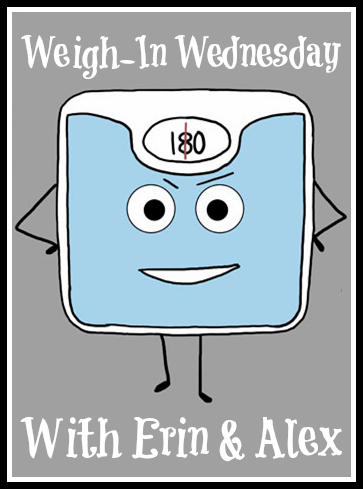 You betches hold my shit accountable I will tell you that.
Yesterday I bitched so badly about the fact that I felt like a fatty even after losing two pounds blah blah blah.
Well somehow I managed to drop another two pounds?
Except I didn't take a picture of it.
FAIL.
Guess you will just have to take my word for it?
In the meantime I still managed to snap a bathroom picture of myself for your viewing pleasure.
I know you just love staring at me...
and the Kangaroo Pouch that won't rid itself from my middle section!
#bigbootyho #attackofthekangaroopouch
**********************************************************************************
I don't think I have ever laughed at myself so hard.
What's the fun in life if you can't laugh at yourself and have a little fun whilst doing it.
Not to mention enjoying five beers and a bottle of wine a little beer with a dash of wine.
Neva hurt nobody...
Some of you women's are such prudes.
Well not you, but you.
I am sure I have a select few that are like
OMG she's drunk
AND
a Mom
AND
she has responsibilities.
What the fuck ever.
I deserve to let loose every now and again.
Even if it is on a work night and I am by myself.
I have had a select few comments so that's where all this is coming from.
Regardless most of you follow me for the same reasons.
You think I am funny and you like my loud in your face blogging style.
If you don't then just go ahead and click that unfollow button now.
I can assure you there will be no tears shed on my part.
Do not hate because I am fucking awesome and manage to drink on a work night still being able to hop out of bed in the morning and function.
Making it to work 20 minutes early I might add.
Do not be jealous that I have women's that actually have asked for me to drunk Vlog.
You is just jealous.
And I am obviously trying to postpone this whole drunken blog debacle...
So without further adieu this is
Marcy's Drunken Vlog Questionnaire Vol. 1
PS
JODI
my shit cut me off again...
and I wasn't making a third video.
I am lucky I managed to do two...
So in response to your last question, yes, my Husby eats whatever the fuck he wants.
He doesn't gain a damn pound, and me, well all I have to do is look at a piece of food and I instantly gain a good five...
PSS Sorry there are two separate videos...
That's what you get when 1. Your white girl wasted and 2. Your device is a fucking POS that almost got thrown out of the 31st Floor winder today.
Hope you girls enjoy my drunk ass...
Lata Hatas