How's it poppin' The Mustache Diaries Readers. Oh NO I DIDN'T!!! Normally I don't greet most people that way unless I feel really comfortable. I guess I feel comfortable!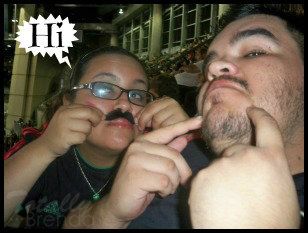 I'm Brenda and I blog at TotallyBrenda.com. It's a lifestyle blog-about my little adventures with my hubby and two doggies. A few facts
about me
:
4. I pin so much I've been banned from pinterest about 8 times-maybe more. Pinterest thought I was a bot :O
5. I am counting down the days for us to move (probably in the summer) so I can get my woman cave!!!
So Marcy is moving, how about that? We are sending good vibes her way because I know moving isn't very fun. The packing, loading, unloading, and unpacking. WHAT A DRAG!!! But it'll be worth it in the end. It's a HUUUUUUGE life event.
Talking about life events, 2012 had a lot of them for me. The most important one in my life was the birth of my Goddaughter. She is SOOOOOO precious. Always a happy baby, except when it comes to changing her diaper. She has more important things to do you know.
Since we were all awaiting her arrival anxiously, we knew she needed an AWESOME baby shower. Well, she had two, one in the hometown of her mommy (also my hometown) that her sister planned beautifully.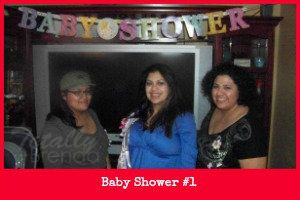 One of her friends started planning the other one. I asked if I could help co-host. She graciously accepted and I could just squeal with excitement.
The mommy's favorite show ever is I Love Lucy and she TOTALLY adores everything Lucille Ball.
Since I'm a sucker for "themed" parties, "themed" Christmas trees, "themed" anything, we came to the conclusion that the theme was going to be I Love Lucy/Hearts and the color scheme was going to be red and purple (purple is her favorite color) with hints of other baby colors. The hubby made the invite, unfortunately I don't have the picture of it. POO. But I do have a picture of the cake. We were going to do cupcakes, but why on earth would I make the process easy on me? We were going to go all out for this baby.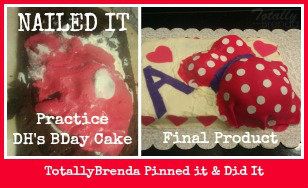 I practiced making the cake over and over and over again. I practiced so much it was even my husbands birthday cake. OOPS. I'm glad I practiced because the first few tries it looked horrific. My dad was teasing me and said it looked like the placenta (eww) and not like it was pregnant. I blame
attribute the idea (the pretty one at least) to Pinterest. You can look at my inspiration board
here
.
Here are another few pics of the baby shower.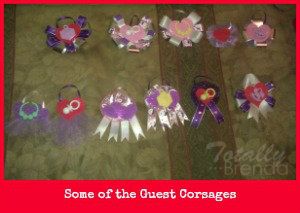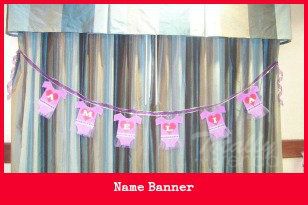 So I
pinned it & did it
. What have you pinned that was so cool or inspiring that you did it yourself? We would all love to see.
Thanks for having me over on your blog Marcy. It was a pleasure guest posting.I hope to see you lovelies over on my little piece of the web.