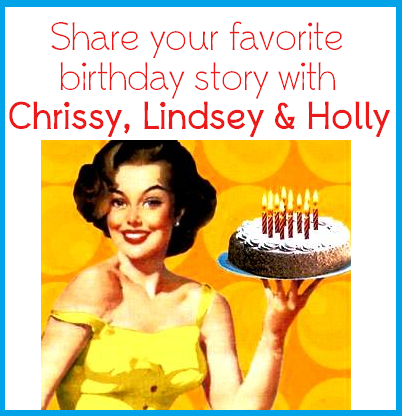 My 16th birthday.
Oh snap!
The birthday where I officially get to put myself behind the wheel of a car instead of fake driving in the passenger seat.
I still don't understand why that break doesn't work on the passenger side front seat of the car?!
Anybody else feel me on that one????
Anyways...
I was turning a new leaf.
Getting older.
I felt awesome.
Nothing was going to ruin this day.
Right?
Wrong...
Not to be all depressing but my 16th birthday just happens to be one of the most depressing days in history...
I will never forget sitting in Honors English and another teacher running into Mrs. Coleman's room telling her to turn her television on immediately.
...and the second plane hit.
So my 16th birthday that I had dreamed of for so long was put on a serious hault.
The entire rest of my birthday was spent with our eyes glued to the television.
I remember sobbing for these poor people.
And as selfish as it was I was mad.
Angry.
Why?
Why on my birthday???
I really had thought everybody just forgot about me and my special day.
Then the weekend rolled around.
That weekend I was spending time at my Dad's.
I remember him asking me to put a blindfold on and he was going to take me somewhere special.
About 45 minutes later I am pulling a blind fold off to family and friends cheering, one huge ass birthday cake, and even a DJ.
SURPRISE!!!!
But now on this birthday when everybody is all like OMG your birthday sucks I just smile and say, "No, it doesn't! I mean hello I was born on this day so it can't be bad!"
PS I really need to win that KiKi La Rue gift card Mama needs new clothes.
=)

They see me rollin
They hatin
Patrolling they tryin to catch me ridin dirty
Tryin to catch me ridin dirty
Tryin to catch me ridin dirty
Tryin to catch me ridin dirty
Tryin to catch me ridin dirty
My music so loud
I'm swangin
They hopin that they gon catch me ridin dirty
Tryin to catch me ridin dirty
Tryin to catch me ridin dirty
Tryin to catch me ridin dirty
Tryin to catch me ridin dirty