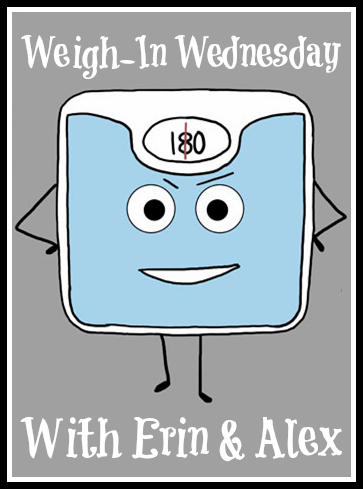 I broke up with the scale last week
Skinny Meg
style.
I just wasn't budging on the scale AT ALL and I decided I had enough.
It was hurting my progress to be honest with you.
I decided for at least a little while I am just going to go on how I feel.
Right now.
Right now I feel like a fucking rock star.
I just feel GREAT.
I am a little bummed I haven't worked out in a couple of days but I am getting back on the saddle tonight for a run.
The days are starting to warm up here a bit so my outside running will become more frequent as I train for my next race.
I am just curious if you guys saw this yesterday floating around the interwebz...
Meet new natural Barbie.
Bish even has braces.
I can remember wanting to be Barbie so badly when I was young.
The beautiful long blond hair, the gorgeous blue eyes, the perfect boobs, and legs for days.
I am finding that my body is beautiful just the same.
Do I have stretch marks?
Yes, but that just means that I birthed two beautiful babies.
Do I have droopy skin?
Yes, but I am working on that.
I could go on and on.
The fact of the matter is, is that we are ALL beautiful in our own way, shape, or form.
We just have to find our inner happy in order for that to shine through.
Regardless hard work pays off.
I don't care if you are a confident person you are a sexy person...
Today I can stand proud and say that I am a confident person.
I am one excited person, too.
If you love Ellen DeGeneres as much as I do then you may already know this BUT...
They are coming out with a spin of of Finding Nemo entitled Finding Dory.
I love her character in that movie.
If you have been around these parts at all you know that one of my weight loss motto's is, "Just keep swimming!"
Only bad part is I have to wait until November 2015 to see it.
...and I may be more excited than my kids.
Until next time...
Visit my new business page
HERE
!