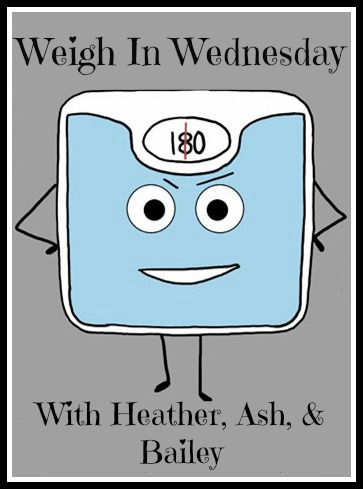 Hey y'all!
How the heck is everybody doing today?
I am pretty good but I am experiencing a bit of pain in my left hip.
I can't really describe it, it just feels like it needs to be pulled on and sprayed heavily with WD40.
I am finding it hard to even think about resting it.
Lets be honest...
Cardio equals weight loss for me.
I don't want to rest.
I hate that word.
I think I may have went a little too hard on my run yesterday though.
After my 10k on Saturday I rested on Sunday and Monday.
I was sore but not as sore as I have been for some of my previous races.
I felt awesome yesterday when I sat out for my 3+ mile run.
I even managed to run my first mile in 10:06 minutes which is like Speedy Gonzales status for me.
The pain didn't start until last night so I figured resting would be the best.
I am a busy full time working Mama so I didn't get to physically sit down until around 9PM last night.
I was fine when I first got up this morning but as soon as I put my heels on I could feel it.
Maybe I am not stretching enough?
That is something I always seem to forget to take time to do and I know that it is important.
I think for today I will just work on some stretch and strengthening for my workouts.
Any suggestions for all of this are welcome!
Anyways...
I am still rocking 165 and honestly I will take it.
After the craziness of my birthday week last week, etc. I am definitely happy with that.
I will be somewhat easy and lenient with myself this week due to the fact that I am starting the second Thread Eleven Challenge on Monday 9/23.
There are still three days left to get in.
It isn't too late!!!!
Join me and lets get skinny together =)
I am also in Skinny Meg's Diet Bet so I have to get my shit together and lose five more pounds by the end of the month.
Time to get my rock star helmet on and blow this out of the park!
MOMMA LIKES MONIES!!!
Regardless of all of that my absolute favorite thing is looking back at just how far I have come.
It's just crazy to me that I used to look and feel the way that I did just a short time ago.
The picture on the left was from January of 2010.
The picture on the right was from last Friday.
Crazy town.
I am not only physically different but I am mentally different as well.
It's not to late and remember you are worth it!