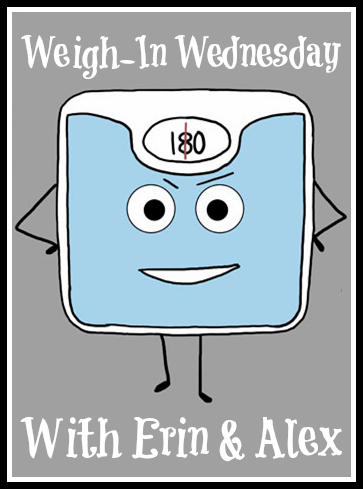 Basically I am the same weight that I was this time last week.
165.
No change.
NO LISA VANDERPUMP IT ISN'T SO SHUT THE FUCK UP!
Which honestly with what I managed to throw down my garbage disposal this past weekend I should be fine with that.
Why do I do that????
I am wonderful Monday through Thursday.
Then
BAM
Friday through Sunday comes along and I act like I have the metabolism of a star athlete.
I can assure you that isn't the case.
I swear I look at food sometimes and gain a pound or ten.
I have to switch something up.
I know this.
I know I need to work out more than I have been.
If I could just start making it a routine I would feel so much better.
I swear I wish you bitches lived in Kentucky to keep me motivated.
Especially this time of year.
I did manage to catch up on the first three days of the
Fab Ab
that I actually motivated tons of women's last week to do.
Yet I had failed to actually do it.
So I did half last night and I will do the other half tonight to catch up.
It will work right?
EEWWWWFFFFF
I do believe somebody needs to come smack the living shit out of me to get my ass in gear.
Y'all, whether you believe it or not, as much as I am motivating you...
You are motivating me much more than you will ever know.
I know we all go through these hard times when trying to lose the pounds.
The dreaded plateaus and such.
I will get through it.
My
#feelingcraptastic
#ootd
. Bad hair day+upset stomach+the scale not budging+contacts making me look like a stoner=MAJORBALLSUCKNESS
So on today's agenda:
Oh and per usual I will be...
Shakin' dat ass.