So I am just holding on to this last pound in the 160's like it's my job.
I have done it three times before and always kind of half assed it but I know the results are going to get me to where I want to be.
And maybe finally I will shut up about the 150's.
No, okay that's a lie, I probably won't.
So this weekend it's on like donkey kong.
And not probably in the way you are thinking.
I won't be eating myself out of house and home.
BUT...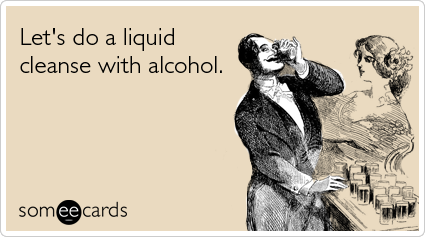 Kidding.
Maybe...
On a more serious note Payton had her checkup following the UTI incident this past week this morning.
We now have to go to Children's for some further testing to make sure everything is working properly.
They use a grading system one being the best and a four to a five being the worst.
We are praying for a one or two because if it's anything more than that surgery will most likely be a must.
Just pray for my baby.
I do believe this is much worse on the parents than the child.
Sorry this is once again short and sweet but I am up to my eye balls in work per usual from having to take off so much this week.
The quicker this day goes the better!
And to offset all this drinking I plan to do I will be working out still...
and by working out I mean cleaning like a crazy person...