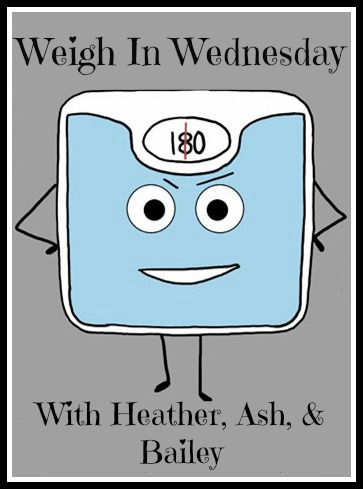 I feel like I am slowly picking my mojo back up.
Sunday I felt like I was drowning in sorrow...
Today I feel like my head is FINALLY above water.
I weighed in this morning at 160.
I fail and ALWAYS seem to forget to take a picture of the scale.
You will just have to take my word for it I guess.
That is 105 pounds gone.
Forever.
I am one pound away from the 150's.
A couple months ago even that seemed nearly impossible.
My next big goal is to try and get down to 152 which would be 30 pounds lost since I recommitted to my journey back in July.
I also told myself that by my checkup with the ol' doc at the end of November I would be in the 150's.
The last time I was there he was so proud of how far I have come.
At the time I weighed 175 and when I told him I wasn't happy with that number he proceeded to tell that 175 may be MY number.
I was polite but inside I was pissed off.
I wouldn't accept that fact that 175 was MY number.
Regardless the number on the scale doesn't define me.
I hope it doesn't define any of you either.
Regardless we are more than that...
It's more how we feel.
I still have number goals in spite of it all.
I don't think those will ever go away.
The proof is in the pictures though...
Same exact outfit exactly a year a part.
Different hair color, tree trunks are a different size, I can button my sweater, but the biggest difference...
I am choosing not to hide my face, and I am smiling.
At the end of the day I just want to feel good.
I do feel good because I am proud of how hard I have worked to get where I have always wanted to be.
I have not been in the 150's since I was 18...
HUGE DEAL HERE GIRLS.
I hope that y'all are continuing to fight for your own health.
I will be back next week with some new goals and things I have going on for myself!
HAVE A HAPPY AND HEALTHY HUMP DAY =)